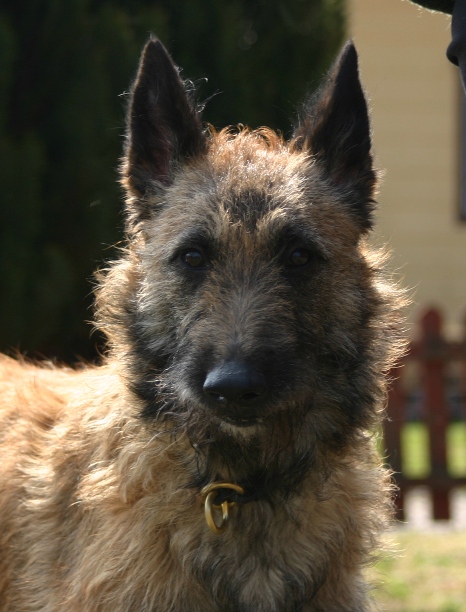 2011-04-30 Today Maria and Alpha, as the first couples out of the A-litter, up on the small mentally test (MH) and did it with grace. now done with no fear of gunfire or anything else for that matter. Big congratulation from us and VAJERT off course ;)
2011-05-08 Today we got the great news that Maria and Alpha "run" home a new CK and BOB on today's show. Judge was: K-E Andersen, Norway. Congratulations!!!
2011-06-02 The show at Ivön did not go as good as we hoped for this year. Alpha go a VG and thereby her show was over for the day. well that happens sometime ;)
2011-06-04 Today Maria and Alpha got Exl. BOB and CACIB!!! BIG congratulations!
2011-08-20 Today Maria and Alpha made the third and last part of the try-out test for military dog! Now the education begins and we will keep fingers crossed for the certification next year ;)
2011-08-21 A new Exc, CK where taken by Maria and Alpha at SW-2011 today. Alpha ended up at 3d best female - nice work girls!
2012-05-17 Today Alpha got a new Exl. on the working-class show and got approval on the exterior description. Now we will keep fingers crossed for the big mentally-test and the title: Korad - good luck!
2012-05-26 Maria and Alpha enter the big mentally test today and what a great test they did. 482 points and no fear of gunfire. Thereby Alpha got the title: KORAD. BIG congrats girls =))
2012-09-09 Today I got one of those phone calls that you happily receive often if you ask me.... it was Maria with Alpha telling me they have made the first working-class in tracking AND moved up to next level. They ended up on second place with super high score in the obedient part! VAJERT and congratulation from a proud kennelma ;))
2012-11-04 Maria phoned today to give me the great news that she and Alpha hade been approved on today's CAC test for military dog (the total exam!). Thereby Alpha got a new title: Tjh (FM) and the kennel got one more force dog!!! BIG congratulations to you both - great work done!!!
Now it is working-class in shows from now on to get the CAC and finally the title SE UCH! and next year Alpha will be mated :P
2012-12-16 At the Big Dog show in Stockholm Alpha got her first S-CAC, super congrats from us and thanks to Anne for nice handling ;)
Now it is decided. This lovely boy will cover Alpha on her next heat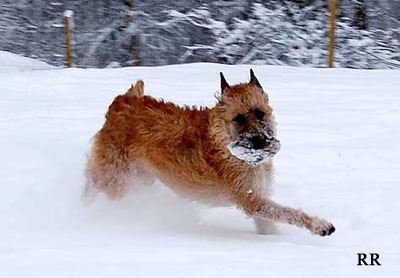 (mars 2013). He is also a military dog Tjh (FM) like Alpha and he got some really nice, good looking offspring's I like a lot.... and as they say... If you love a dog (offspring) use the father... and that is exactly what I am going to do this time.....
2013-03-05 Today Alpha got her Eye exam done and with clear as result. Lovely! Now we are waiting for her to start her heat :)