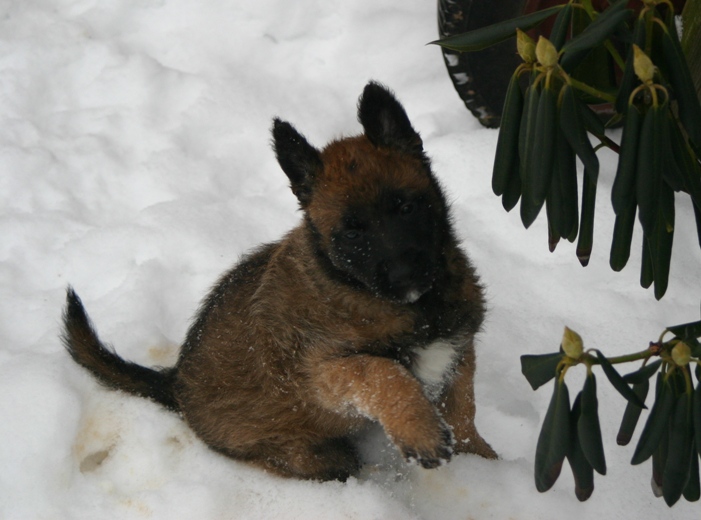 This girl we kept from the A-litter and she is living on breeding terms at kennel Sinanjus in Tibro. She will be a military-dog in the future.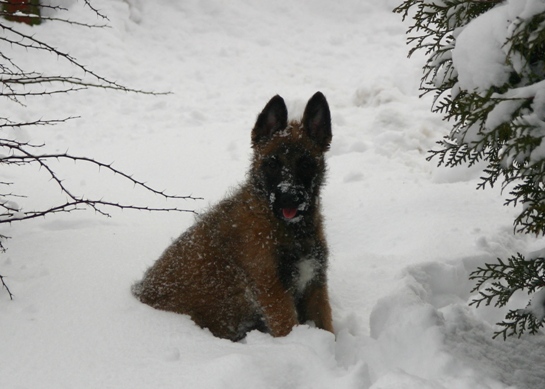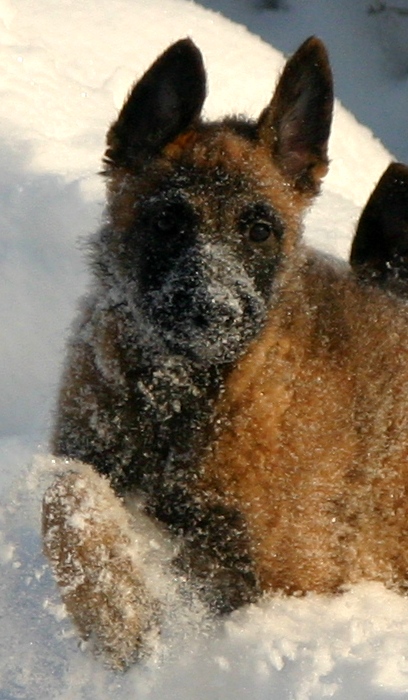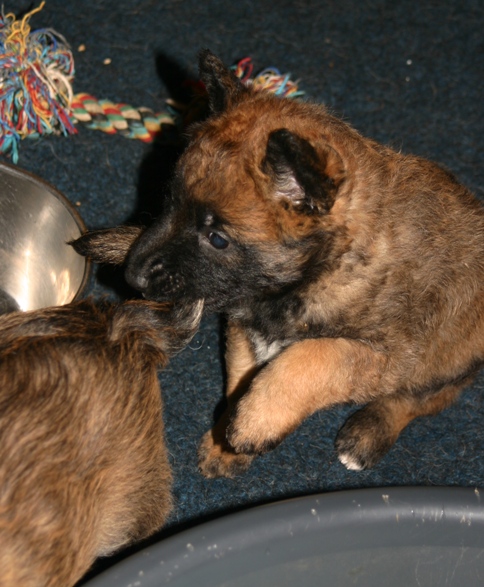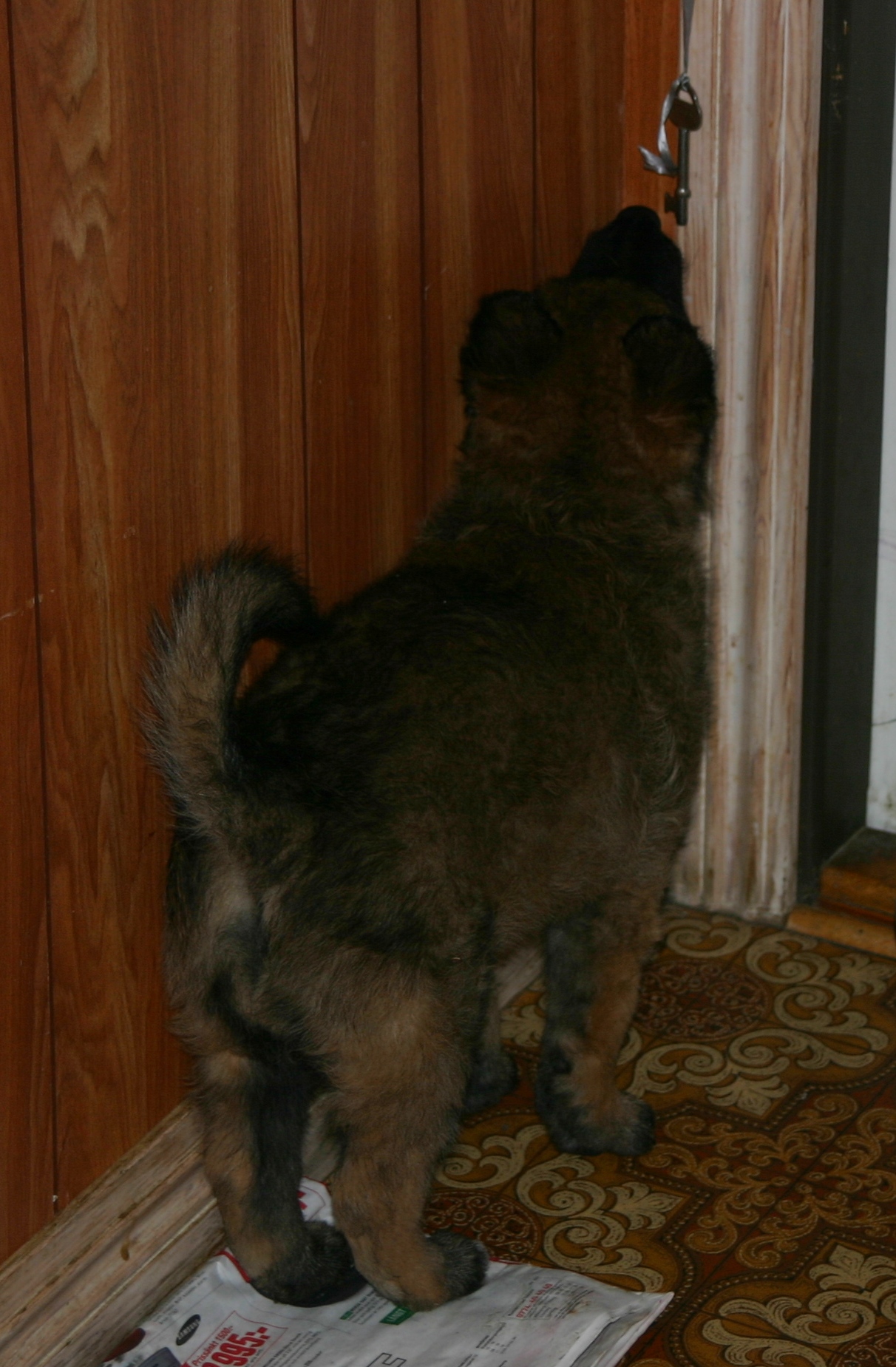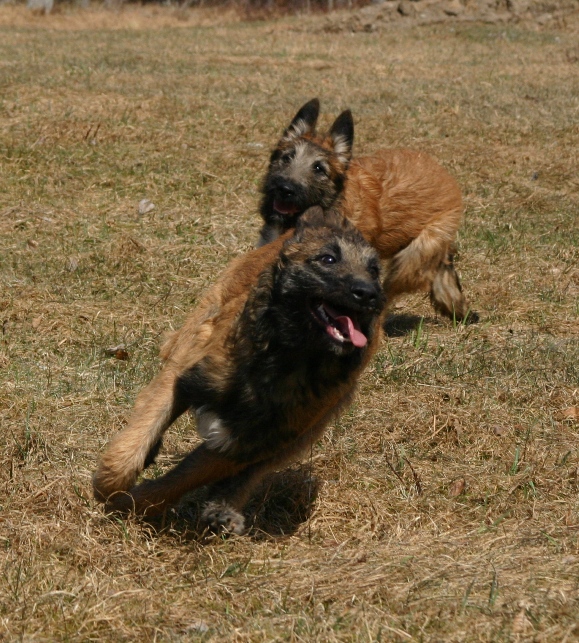 2010-04-24 Today I and Maria have been in the woods tracking. Beside tracking the dogs played a lot and Alpha is tremendous quick runner. Anouk had big problem keeping up. We had a very nice and fun day. When it comes to Alpha as a tracker it looks very promising ;)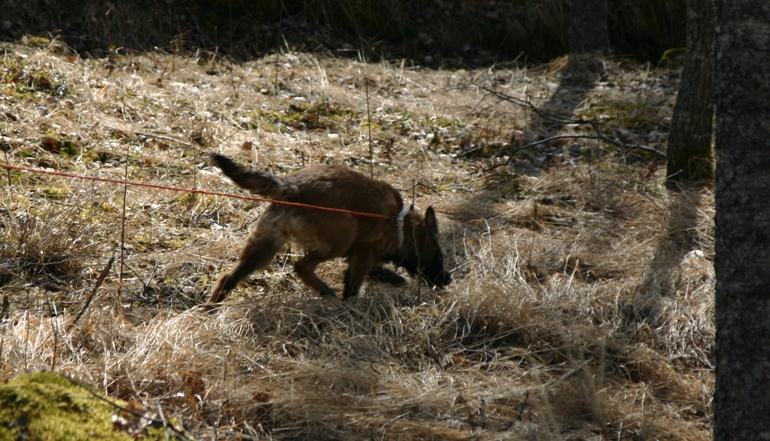 2010-05-01 Maria and I have been in the woods for tracking again. Alpha is very good. Methodical, accurate and fast. It is therefore really fun to lay tracks to her. There is no doubt that this girl will go far in tracking.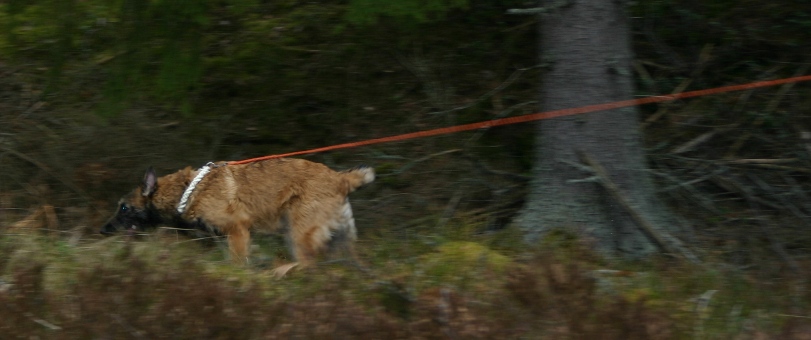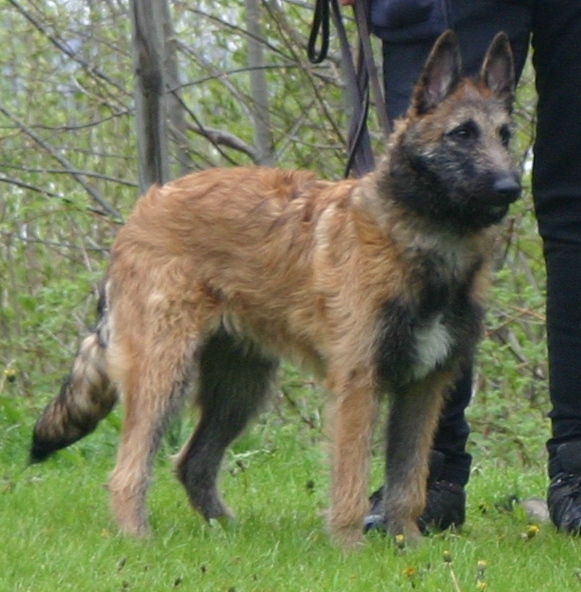 2010-05-13 Debut in show for Alpha. Location: SBLO special show for Belgian Shepherds at Ivön-island and she did grate. HP, BOB and BIS 2 puppy =))) Congratulations and a screaming VAJERT! Her brother, Anouk, got BOS today ;)
2010-07-11 Vajert Alpha got HP, BOB puppy and BIS - R puppy at Örebro working club today.
2010-09-11 Today Alpha went to her first show that matters (junior class, puppy class is for education and fun ;). Happy, bouncy, open and friendly gave her her first CK, and 2 best female total ;) and this for a judge, who told us she basically (!) does not give CK to juniors. The critic where very nice and she liked Alpha a lot. Alpha was also, together with Anouk, Brizna, Daphne and Inja, in the breeder group I had and they ended up as BIS 2 total =)
2011-01-27 First in the A-litter with x-ray! At Götes birthday (today) we got the official result: HD-A/A ED 0/0. Jihaaaa!!!
Alpha
Correct puppy bite
Correct Scissors-bite
HD-A/A
ED-0/0
Eyes checked - Clear
MH done with no fear of gunfire.
Approved try-out test for military dog
Approved obedience test for military dog
HP, BOB, BIS2 puppy SBLO 2010.BIS-R puppy, CK, 2btkl, Exl, BOB, CACIB
Approved exterior description
Approved the big mentally test with 482 points and no fear of gunfire. Title: KORAD.
Moved up to next lvl in tracking.
Approved CAC test for military dog. Title: Tjh (FM)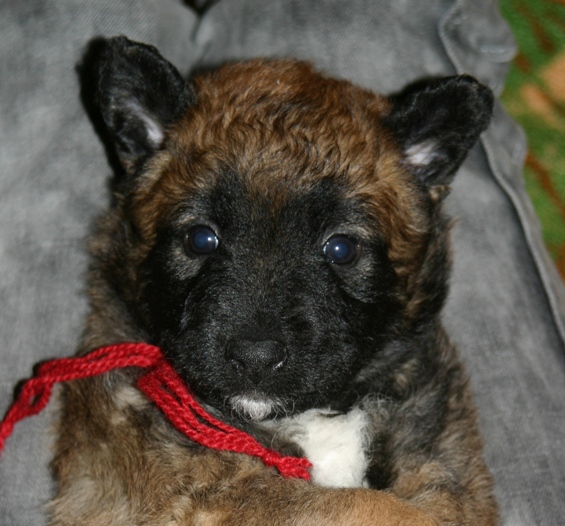 (Photo: Kennel Vajert)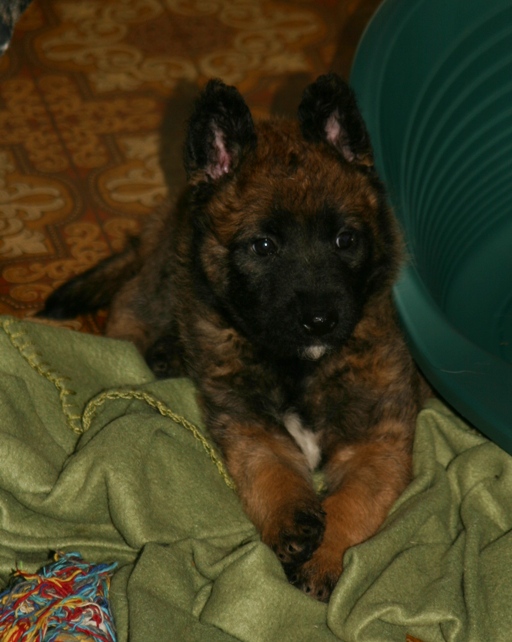 (Photo: Kennel Vajert)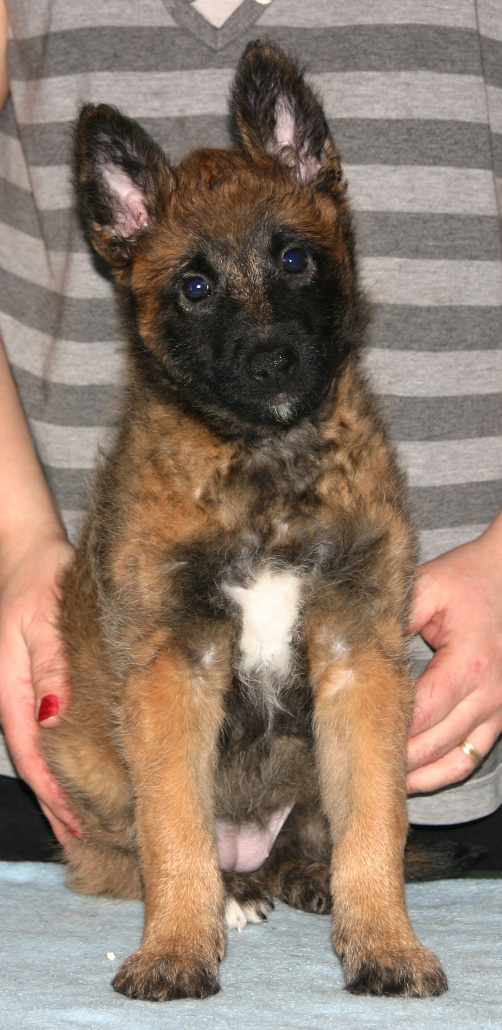 (Photo: Kennel Vajert)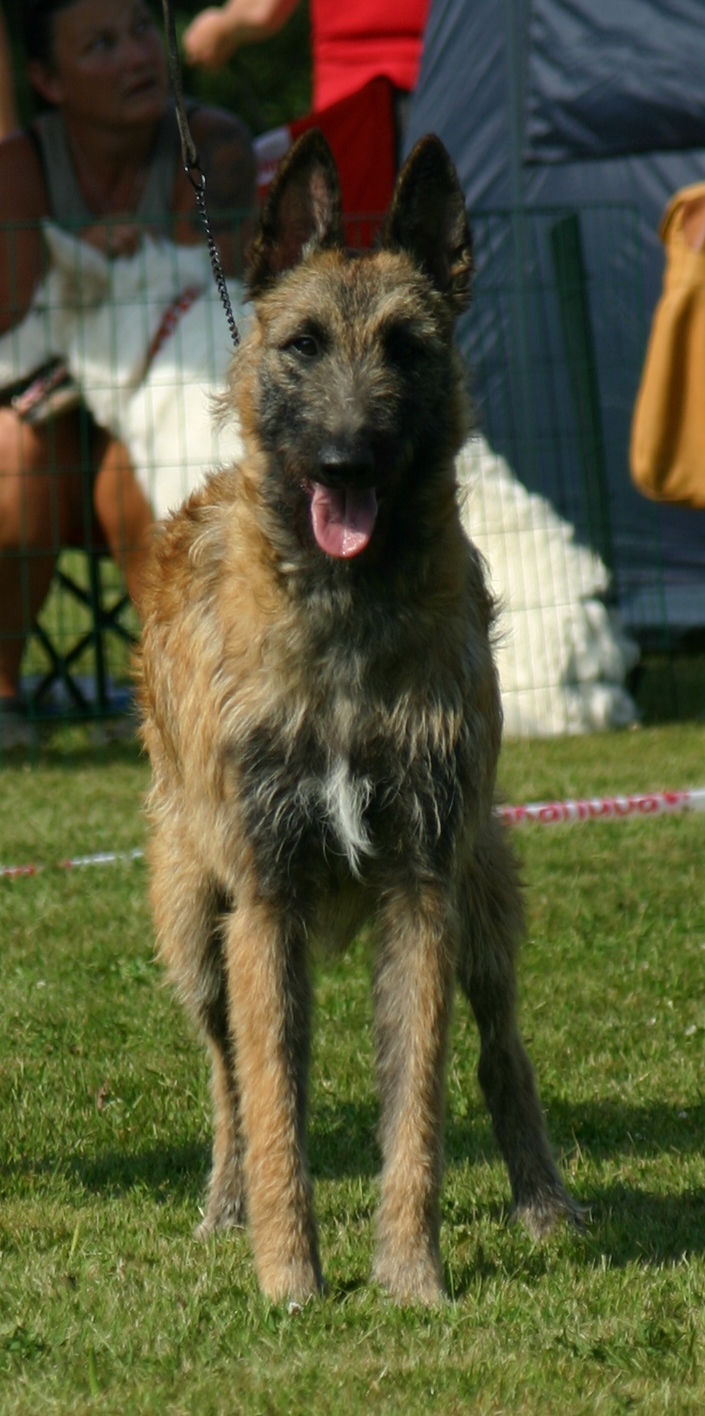 (Alpha Ivön 2010.
Photo: Kennel Vajert)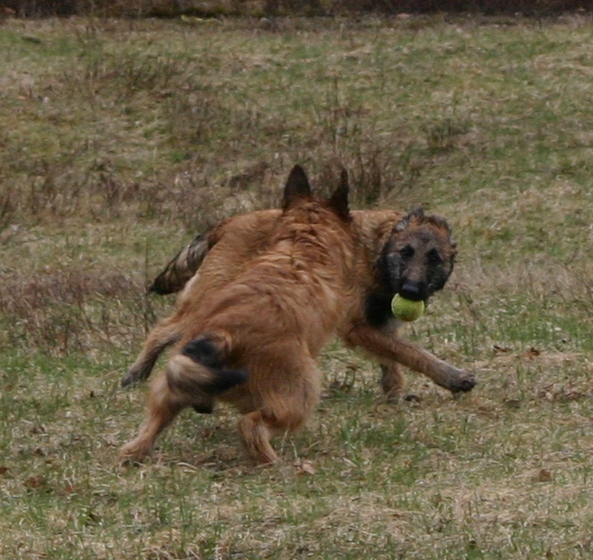 (Photo: Kennel Vajert)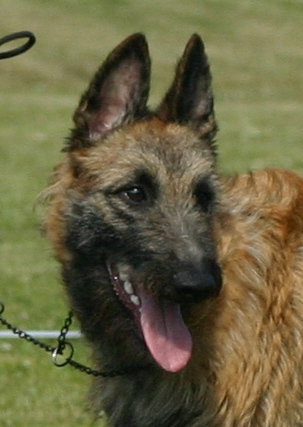 (Photo: Kennel Vajert)